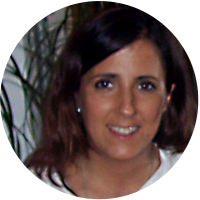 Donna Briggs
MS, LMT, LAc
Donna is a Licensed Acupuncturist and Colon Hydrotherapist with over 20 years of experience. She is a passionate lifelong learner and fascinated by the teachings of ancient medicine. Studying Chinese Medicine, Auricular Medicine, Functional Nutrition & Higher Brain Living has not only been her vocation, but has helped her to become a better person with a greater understanding of life.
Donna truly believes that we are each miracles. Given the right conditions, the body has the ability heal itself with access to various portals, points and meridians that allow us to tap into energy sources. The practice of Colon Hydrotherapy allows and assists the body in what it was designed to do. One of the biggest lessons in life is for us to learn to let go both physically and emotionally. Donna is skilled in providing exactly what is needed for every person that she works with.
Striving to be the best version of herself and help others do the same; Donna is excited to be a part of Rahav Wellness, where experts in Mind, Body and Spirit come together to form a comprehensive treatment plan for an individual. True health can be heaven on earth!
Donna is born and bred in NYC and loves yoga, cooking, strengthening her understanding and going deeper with her studies.
Here is a list of Donna's impressive credentials and education:
MS Acupuncture & Oriental Studies, Swedish Insitute
MS in Applied Physiology & Nutrition, Columbia University
BS in Nutritional Sciences, University of Connecticut
Licensed Massage Therapist, Swedish Institute
Post Graduate Certification:
Level 1 of Auricular Medicine at Canadian School of Auricular Medicine
2-year Advanced Acupuncture Class with Jeffrey Yuen
1-year Eastern Dietetics with Jeffrey Yuen
Mei Zen Cosmetic Acupuncture
Micro-current for Facial Rejuvenation & pain relief
Lymph Drainage with Hivamat Deep Oscillation
Rahav Wellness The Center for Collaborative Healing
205 W. 15th Street (@ 7th Ave.)
Suite 1B
New York, NY 10011
Phone: 646.503.5202
Fax: 646.351.0834