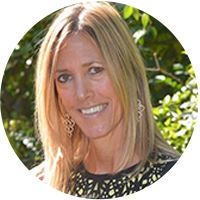 Jacqui Justice
Functional Clinical Nutritionist
Jacqui Justice holds an M.S. and C.N.S. in Clinical Nutrition, as well as, a certification in Functional Clinical Nutrition from Designs For Health Institute. One of the New York areas leading Nutritionists, Jacqui has been in private practice since 1996 with offices in Westchester County, NY.
Specializing in weight loss resistance, digestive wellness and menopause management, Jacqui's focus is on identifying and addressing her clients underlying wellness challenges and then designing a sound customized plan to help them reach and maintain their wellness goals.   
In addition to her private practice, Jacqui is the author of the best-selling Mojo Weight Loss online course, an inspirational, motivational and totally fun 8-week journey to achieving your optimal weight and the soon to be launched Mojo4Menopause, a comprehensive eating and lifestyle plan targeted at helping women achieve their weight loss and wellness goals through attaining a natural hormonal balance in their peri-menopausal/menopausal years.  Jacqui is also a popular public speaker and health educator.
Jacqui has co-hosted a weekly radio show on WVOX  called "It's Not Your Fault, It's Your Hormones", has been featured in various publications including the New York Times, The Journal News, Women's News, Westchester Magazine, Serendipity Magazine, Reader's Digest Redbook, and Foxnews.com and has been a guest on various local and national radio and television talk shows.