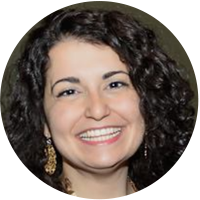 Maryrose Mondiello
Director of Operations
Maryrose is a dynamic executive with 12 years of experience developing and implementing effective growth strategies across various industries. She is a dedicated and compassionate leader, regarded for her ability to build high performing culture.
Maryrose holds a BS in Advertising & Public Relations from Ithaca College and studied under Dr. Annemarie Colbin, founder of the Natural Gourmet Institute. Over the past decade, she has taken courses that have developed both her business acumen and passion for the healing arts. Her studies have included coursework in Functional Clinical Nutrition, Health Coaching, Food Therapy, Green Medicine, Feng Shui, Neurolinguistic Programming, Sales Performance and Leadership.
Fascinated by the efficacy of natural therapeutics and integrative healing modalities, her mission is to make Functional Medicine accessible to as many people who seek it. As Director of Operations at Rahav Wellness, she feels blessed to be able to make that mission a reality every day.