Rahav Wellness
The Center for Collaborative Healing
Rahav Wellness is a multi-disciplinary functional and integrative medicine clinic. Currently, our team represents experts from the fields of internal medicine, functional medicine, naturopathic medicine, acupuncture, nutrition, and homeopathy.
Our team represents the organic evolution of collaboration between like-minded healers. We met through our community of patients and the work that we love.  Together, and working closely with our community of patients, we explore and ever-grow our understanding of how and why the interactions among our environment, lifestyle and genetic predisposition can alter our physiology and erode our function. It is this understanding that gives us the roadmap to personalized health restoration.
At Rahav Wellness we are practicing functional medicine—a new approach to assessing preventing and treating complex chronic dis-ease.
Expect to spend time together, especially in the beginning. Excellent care begins with detailed history taking and physical exam. Comprehensive intake then informs diagnostics, and later, if needed, therapeutics. But all steps forward stem from a deeply individualized plan of care that is made by us (care provider and care receiver) as a team centered around what you need, and what you are actually truly able to do. Our plan of care will be as dynamic as you are and tailored to your biology and your reality. We will get to the root cause of your dis-ease and address it comprehensively, without judgment, and at a pace that we determine and then continually reevaluate as needed.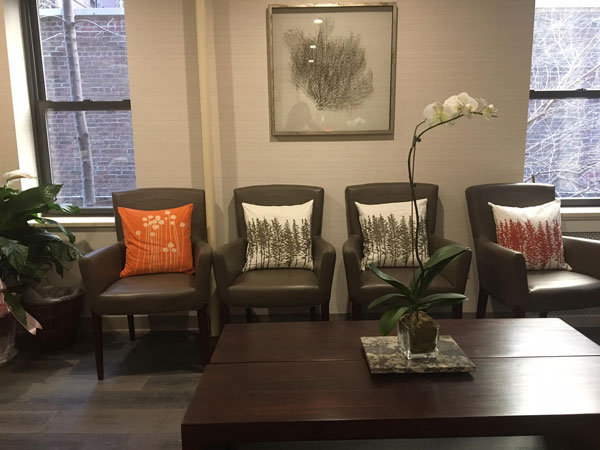 We practice what we preach. Our center was founded on a foundation of health and sustainability.
Low EMF
Clean building materials
Himalayan Salt Wall
Demo Kitchen for whole food cooking tutorials
We use natural cleaning products to reduce chemical exposure.
The Salt Wall at Rahav Wellness
The Himalayan salt wall at Rahav Wellness is made from pure, food grade, Himalayan salt.
Promotes cleaner indoor air quality. Its hygroscopic property attracts pollutants in the air and helps neutralize the effects of electromagnetic frequencies.
Provides light and color therapy. The soft orange hue calms mood and increases focus, boosting mood and energy levels.
Negative ions improve health. Increasing exposure of negative ions in our environment improves the body's immunity and resistance to illnesses.
Improves Mood and helps with anxiety
Neutralizes electromagnetic radiation
Reduces allergy and asthma symptoms
Increases energy levels
Reduces stress and helps depression
Relieves migraine headaches
Increases focus and concentration